Brief History.
The Taupō Marathon event is one of New Zealand's longest-running events which saw the addition of the full marathon in 2015.
Bib Collection.
Very smooth from the Great Lake Centre in the middle of Taupō township.
Race Order.
The event is organised into five categories.
Marathon
Half Marathon
10k
5k
Kids Dash
The Half Marathon Course.
The Half marathon event is an out and back course that starts and finishes at the Tongariro Domain (Great Lake Centre). Heads out on Lake terrace and the highway out to 5 Mile Bay before returning on the lake edge pavements.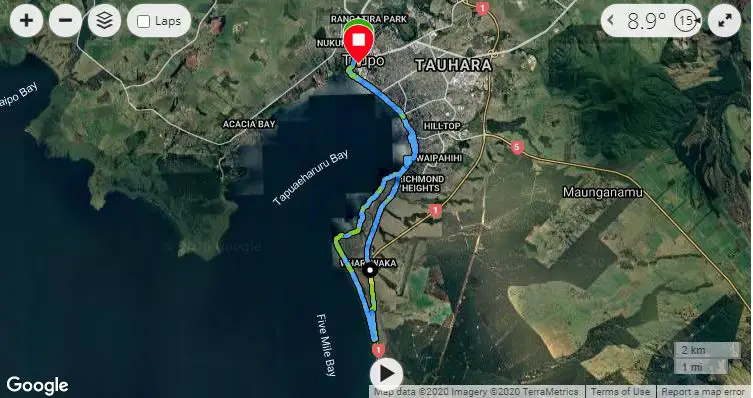 The Event.
The Taupō Marathon is the first event a lot of have done since COVID lock-down, so we are all pretty pumped to be back out here doing it again. I love this course – which is also my PB for a Half Marathon. 
Starting on the road by the tennis courts, we then run past the Taupō Marina. Onto the main road along the lakeside, which is all flat until you climb away from the lakeside. The reward is a long gradual descent on the main road to Turangi which you pass the Taupō airport on your right-hand side.
The turn-a-round point is at 5 Mile Bay at which point you run back along the lake edge gravel footpaths and pavements until you are back into Taupō. The last little rise coming out of the marina is always a bit of a kicker after running 20k – just when you think it's all over. The finish is in the Tongariro Domain.
The Highlight For Me.
Is always the views across the lake and onto the snow-capped National Park – ever so majestic – clean, crisp and beautiful.
Event Stats for 2020
Entrants = 1232
1st Male Half Marathon = 1:08:48
1st Female Half Marathon = 1:22:01
The Bling (Medal).
Very nice stylised medal for everyone who crossed the finish line after the various distances.
[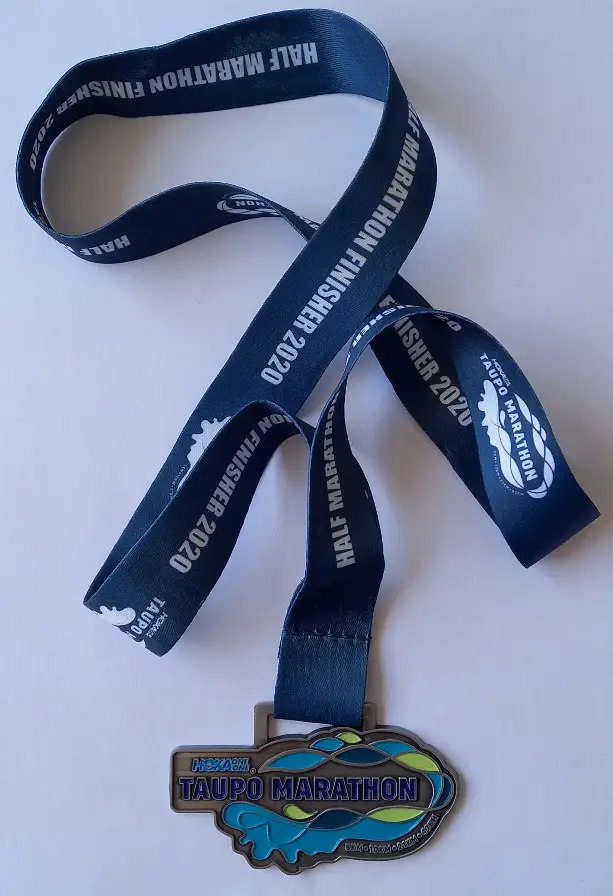 Event Rating
I love this event and have done it more than once in the past. The whole event for me was very smooth, there's not a lot (if anything) that could change to make this a better event. So all up I'll give the 2020 Taupō Marathon – Half Marathon event a firm 9 Running Shoes out of 10.
---